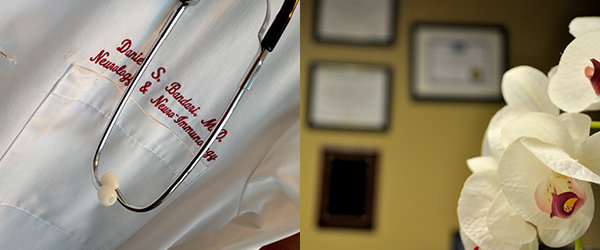 Education & Programs
Education is the cornerstone of understanding and ever improvement in managing of the disease. At the MS Center of California we offer extensive educational programs provided for patients (newly diagnosed, patients with chronic MS, and anything in between…), caregivers, family members, as well as to the medical community including community neurologists, internists, and family practitioners in order to better serve the MS community. The following are the past and current offered at/by the MS Center of California:
MS Essential Courses
MS Essential Courses which have been offered annually is composed of six free educational sessions offering lectures in various topics related to Multiple Sclerosis. These lectures are open to all who would like to learn more about various aspects of multiple sclerosis. For further information on this course, please click on the link below or contact the office.
Community Educational Programs
In collaboration with Hoag Neurosciences and Hoag Multiple Sclerosis division, these community lectures are provided throughout the Orange County in order to educate patients and the families regarding advances in diagnosis, treatments and current research in the field of MS. Please contact the office for additional information.
Education to the Nurses
We are proud to have and continue to participate in annual neurosciences symposiums as well as annual nursing symposiums targeting clinicians and nurses caring for Multiple Sclerosis patients throughout California.
Related Links
NMSS – http://www.nationalmssociety.org
MSAA (Multiple Sclerosis Association of America) – http://www.mymsaa.org
MSF (Multiple Sclerosis Foundation) – http://www.msfocus.org
CMSC – http://www.mscare.org
Patient Testimonials
KENDRA B., Newport Beach, CA. 11/2015.
I am writing this for my sister who is a patient of Dr. Bandari. All my sister has ever said is basically that Dr. Bandari and MS Center of California have given her, her life back. I have taken my sister to ER in Palm Springs and have witnessed Dr. Bandari call her to discuss what was going on and advised what tests to have the ER run. She comes from Palm Springs just to see Dr. Bandari because she trusts him completely. She speaks amazing words about his staff. I took time to go with my sister for her appointment as additional medical concerns have come up. I found this man to be astonishingly kind, personable, sincerely concerned about her recent medical changes, and funny. We laughed even under not the best of circumstances. As for his bedside manner, I sat with for 30+ minutes today and that my sister thinks the world of. I can tell you my sister looks 100 times better since she was lucky enough to meet Dr. Bandari and my family is grateful to him and his staff for giving her back quality of life that her prior neurologist was not able to do.
SUZY T., Long Beach, CA. 10/2015
I have been seeing Dr. Bandari for several years and have always been treated with compassion and kindness. He takes the time to patiently answer my questions and address my concerns about my MS treatment and medications. His staff is friendly and professional. I have had a very good experience with Dr. Bandari and would recommend him highly. His office is also nice and clean and parking is easy.
TINA A., Whittier, CA. 2/2015
Dr Bandari has been treating my MS for several years and I wouldn't trust anyone else to take care of me. It took a couple of years and many different neurologist visits with no answers as to what was wrong. A friend who has a family member seeing Dr Bandari, referred me to him. He spent over an hour doing several tests of my physical symptoms. He ordered all the tests needed to confirm MS. When I went back he explained what MS is all about, gave me all my options and answered all my questions. He is supportive and conservative when it comes to medications. I have been to other Drs who prescribe a pill for everything, instead of looking at the symptoms and finding a better course of treatment. I refer people to him all the time because of his expertise in the field of MS. It is his passion and it shows in how he cares for his patients. I have never met one of his patients who doesn't boast about the care they receive from him and his excellent staff.